Three Monkeys
The Ensemble Materialtheater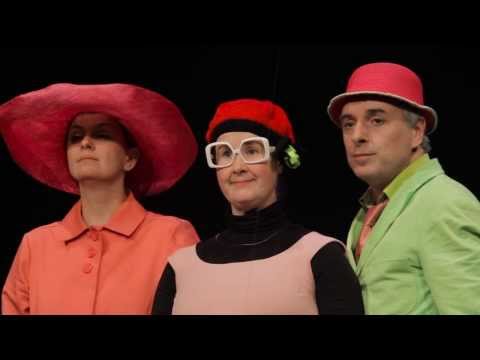 This object theater production focuses on clowning and the space between man and object.
Would you believe that there once was a golden era when people and objects lived together in perfect harmony? People had just one of everything with which they developed a special bond. For instance, someone could quite easily say, "My chair doesn't feel very well today," while the chair, for its part, would always do everything it could to fulfill its owner's wishes.
But such an idyll could not last forever. People became afraid that their things would break, so they began to desire more and more 'things'. This abundance of 'stuff' made people weary and tense, and caused a slow but steady decline in their morals.
Finally, the objects themselves decided to revolt and became completely unruly and difficult to use. This caused people to feel quite threatened, and they declared all-out war on their own 'things'. This is a sad and funny story about farewells.  
Credits
Direction: Alberto García Sánchez
Performance: Sigrun Kilger, Annette Scheibler, Alberto García Sánchez, Daniel Kartmann, Luigi Consalvo
Stage design: Heinrich Hesse, Ensemble
Objects: The Ensemble
Music: Daniel Kartmann
Lighting & animation: Luigi Consalvo
Supported by
 Goethe-Institut Israel
More Recommended Performances