Stories Sounds of Rainbow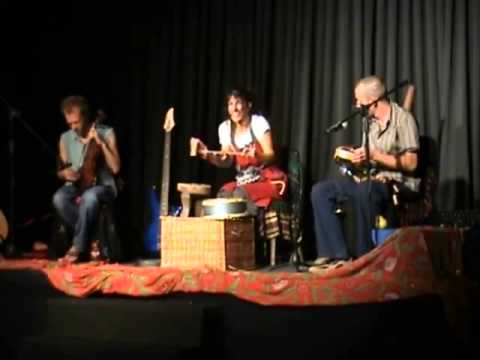 An actress-storyteller and two musicians sail off with the audience, through stories and melodies, on a magical journey full of imagination.
The journey begins with an introduction to special musical instruments from around the world, each with its own story, name, and, of course, distinctive sound. The show's folktales are mesmerizing and thrilling, replete with life wisdom and humor, and are accompanied by unique instruments and music from around the globe which enhance the experience of the story — a special performance, blending a variety of performing arts, including music, story and theater.
From the reviews
The show is rich, fascinating and diverse. The blend of special musical instruments, folktales, humor and life wisdom, along with the charming presence of Nili and the musicians, entirely captivated the audience. ... I highly recommend this unique, enjoyable show that gives students added value, both in the stories' content and in the opportunity to hear unusual musical instruments from around the globe. Jacqueline Haliva, Director of the Kivunim Culture Department, Beersheba
Participation in festivals
Acco Festival for Alternative Theater
Israeli International Storytelling Festival (founded by Yossi Alfi)
Credits
Adaption, writing, singing and acting: Nili Weissberg-Gafnan
Adaptation, melodies, violin, guitar and loop station:
Yudan Maivar
Overtone singing and special percussion instruments, didgeridoo: Yoav Lachovitzky
More Recommended Performances